The NEW Dyson DC41 is now available at Mr. Vacuum, Inc.
Conventional vacuums have wheels that don't steer. Dyson Ball™ vacuums steer with a turn of the wrist, maneuvering easily around furniture and other obstacles.
The new Dyson DC41 Animal has third generation Ball™ technology. More components have been engineered to fit inside the ball, further improving maneuverability.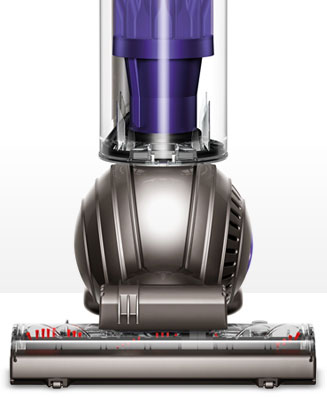 ---

Dyson Engineering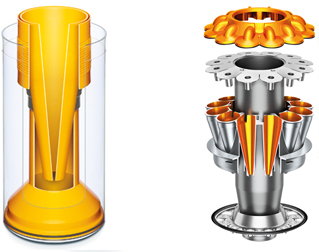 DC01 – 1993
DC41 – 2011
Dyson cyclone technology
Dyson engineers have been improving vacuum cleaner cyclone technology since inventing it more than 20 years ago. It's why Dyson cyclone technology captures more dirt and dust than any other cyclone.
DC41 has the latest development – Radial Root Cyclone™ technology. The airways have been remodeled to maximize suction power. Improved flow efficiency reduces turbulence within the machine and preserves air pressure. More microscopic particles are removed by the inner cyclones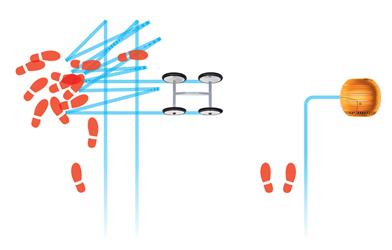 No awkward moves
Dyson engineers develop ways to make the job of cleaning quicker and less frustrating. Dyson Ball™ vacuums ride on a ball so you can steer with ease. They do away with the back and forth, back and forth of conventional wheeled vacuums.
The ball also houses the motor, for a lower centre of gravity and even greater maneuverability. In the new DC41 more core components, including ducting, are in the ball. This reduces clutter and allows easier access into difficult places.
---
Easier to use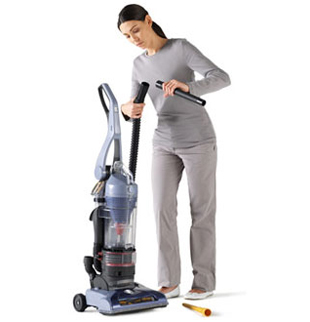 The problem with conventional vacuums
Other vacuum cleaners are produced without Dyson's ground-up engineering approach. They can be made of less robust materials, are more difficult to maneuver and require extra effort to adapt to various cleaning tasks.
Some have fiddly dials that need to be adjusted for each floor type, meaning they might be set-up incorrectly. Assembling wands can be complicated and time consuming. And they can lose suction.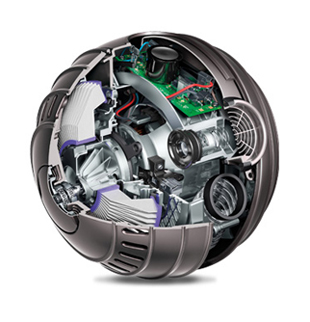 Why Dyson Ball™ vacuums are different
The new Dyson Ball™ vacuums have been developed to solve all of these problems. Robust, durable materials reduce weight and the quantity of raw materials needed to produce each vacuum. They quickly adapt to different cleaning tasks and are suitable for all floor types. The ball houses core components, for a lower center of gravity and greater stability. Wands deploy in a single action without needing separate assembly. There are no bags, and filters last the machine's lifetime – so there are no hidden costs and no loss of suction.